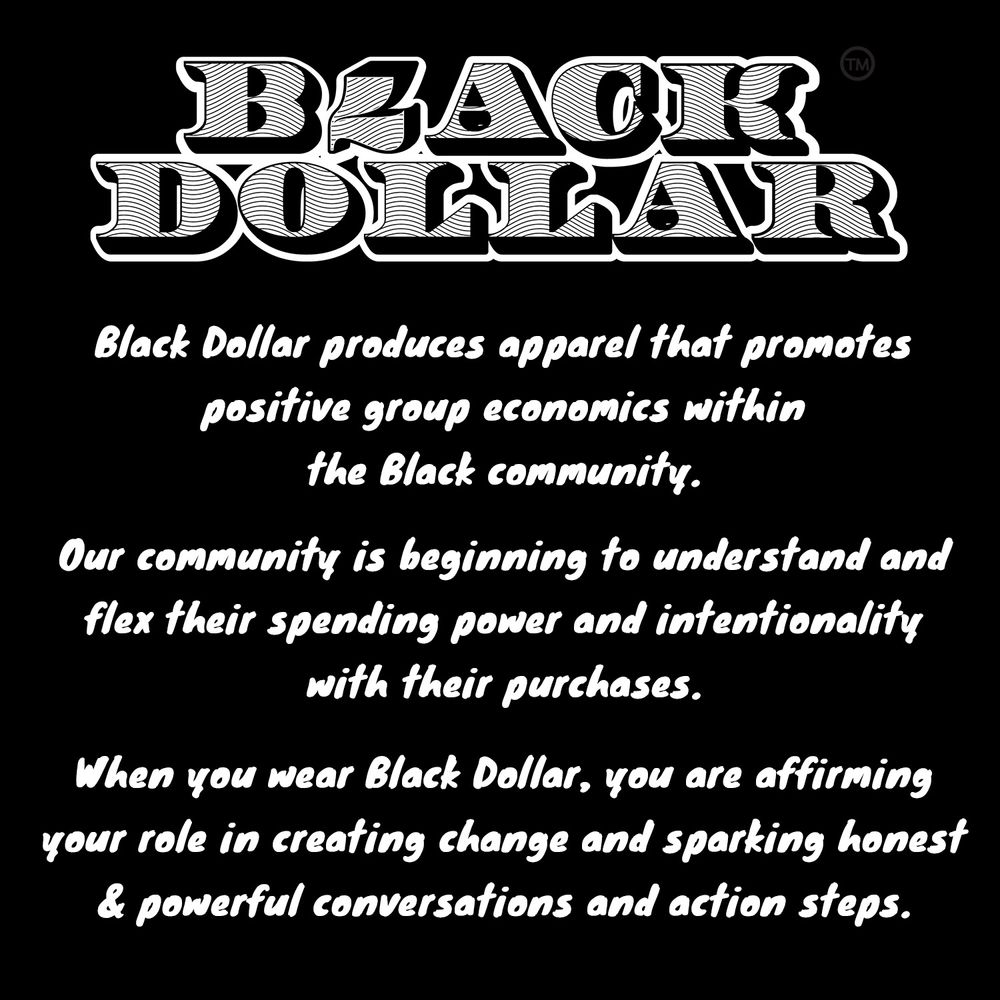 Black Dollar was founded in 2021 in Boston, Massachusetts by Daniel Laurent. 
Discouraged by stats relating the incredibly short amount of time a dollar spent circulating in the Black community, he was inspired to do his part to change that narrative and inspire hope. 
We strive to do just that with a two-fold approach: Black Dollar Apparel projects pride and intentional habits while also amplifying our call to action.